IsabelleFa
Bracelets Altesse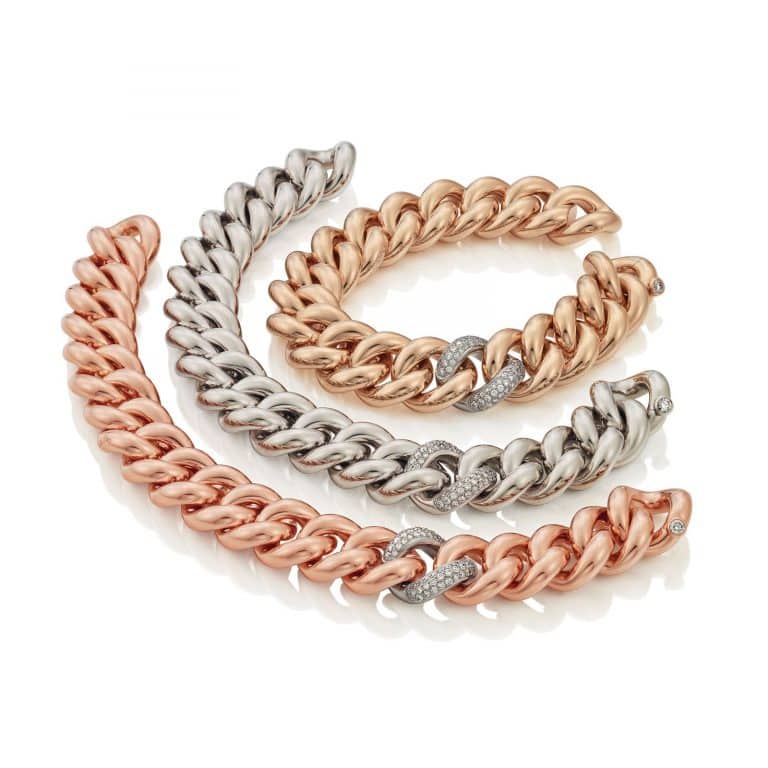 Description
Majestic elegance
Deftly mingling traditional craftsmanship and contemporary design, IsabelleFa, Master Chainmaker,  develops and produces in Germany refined jewellery creationsexpressing their magic through curving lines and inter­woven links. Sculpted in gold of variouscolours, they smoothly hug the contours of the body like a second skin. Altesse bracelets exalt femininity while instilling elegance with a resolutely regal aura.
Sensual designs featuring rounded gold shapes interlacing and caressing the skin, diamonds accentuating curves… IsabelleFa jewellery places femininity on a majestic pedestal.
Precious
A discreet and subtle collet-set solitaire diamond lights up the wrist with a singular radiance.
Gold
Pink gold, white gold or royal red gold… Altesse bracelets express elegance in every circumstance.
Contrast
A single white gold link finely set with diamonds strikes a fine contrast.
Characteristics
Model

Price

CHF 18,900

Reference

6017/21 BMO

Collection

Altesse

Gender

Woman

Technical details

Material

Pink gold, Royal red gold, White gold

Gemmology
Our experts are available in our shops for all information and services.
Visit us