A passion for chocolate has its reasons that reason ignores – a statement unlikely to be contradicted by anyone with a sweet tooth. For Glaris chocolatier Läderach, the situation is quite different. Created in 1962 by Rudolf Läderach Junior, this family business has come through the last five decades with ever-increasing success thanks to ancestral know-how and a philosophy firmly focused on innovation. The invention of its hollow chocolate balls designed to improve the quality of truffles and facilitate their manufacturing process laid the foundations of Läderach's success. The family business has unceasingly expanded ever since, while remaining true to its principles of independence, family culture and excellence. To the delight of chocolate lovers.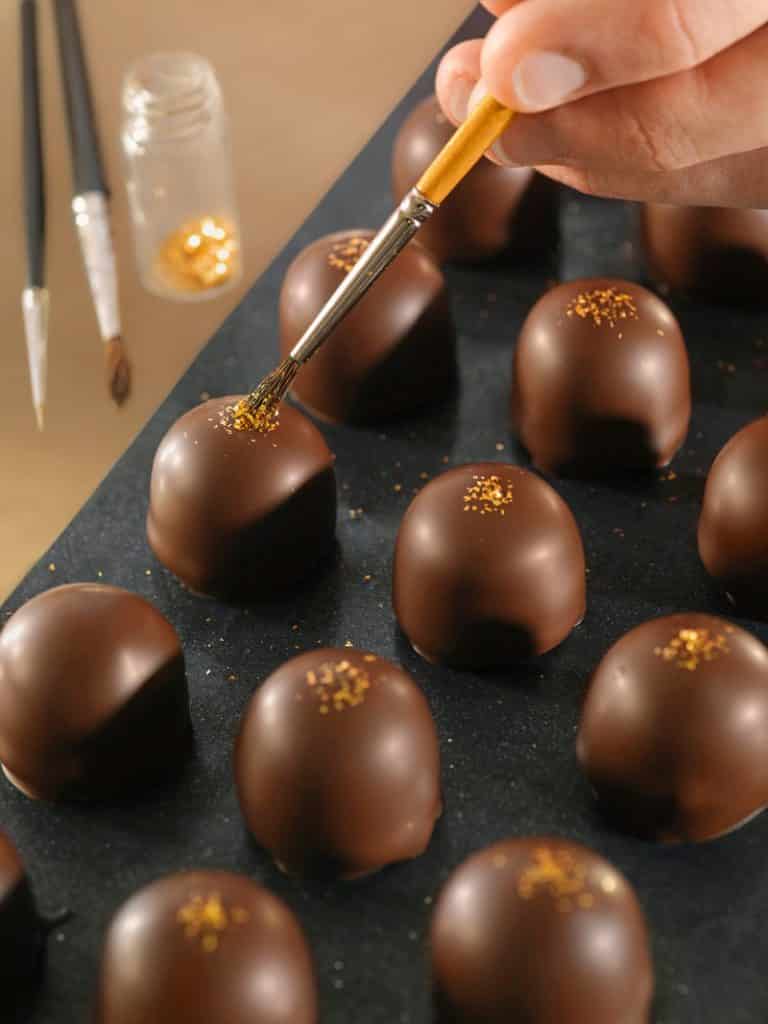 From bean to chocolate
Since the 2012 opening of a state-of-the-art production facility in the small municipality of Bilten, Läderach has mastered the entire span of the chocolate manufacturing chain, from cocoa bean to end product via the in-house creation of the chocolate mass. The dried cocoa beans that Läderach receives at the chocolate factory are initially examined and checked before being cleaned, crushed and roasted. After this comes the preparation phase for the chocolate mass which will serve as the basis for chocolatiers and confectioners in the creation of a complete range of chocolate delicacies.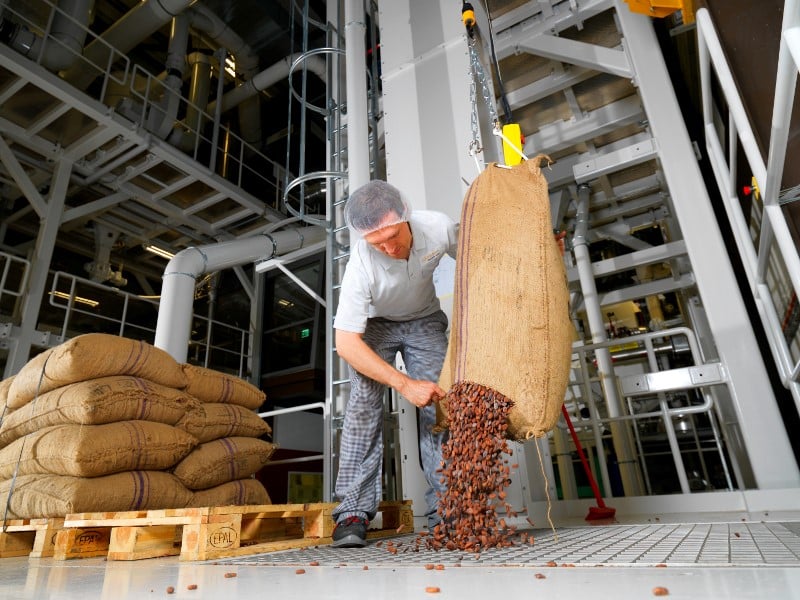 The Chocolate family
As Jürg Läderach, owner and President of the Board points out: "We are able to ensure the best possible quality and since 2012, we control the entire value creation chain. This enables direct contacts with cocoa suppliers and growers, who have quite naturally become members of our family." Because added to the pleasure of tasting exceptional chocolate is that of knowing that it was manufactured with respect for people and the environment, Läderach is indeed truly committed to sustainable development.
In Ghana and in Central America which are the main sources of its cocoa beans, the Swiss company keeps a close eye on environmental protection and social equity through specific actions. Läderach's 'chocolate family' is a culture, a tradition, ongoing support for the families of cocoa farmers and, of course, an endless stream of delight for tastebuds.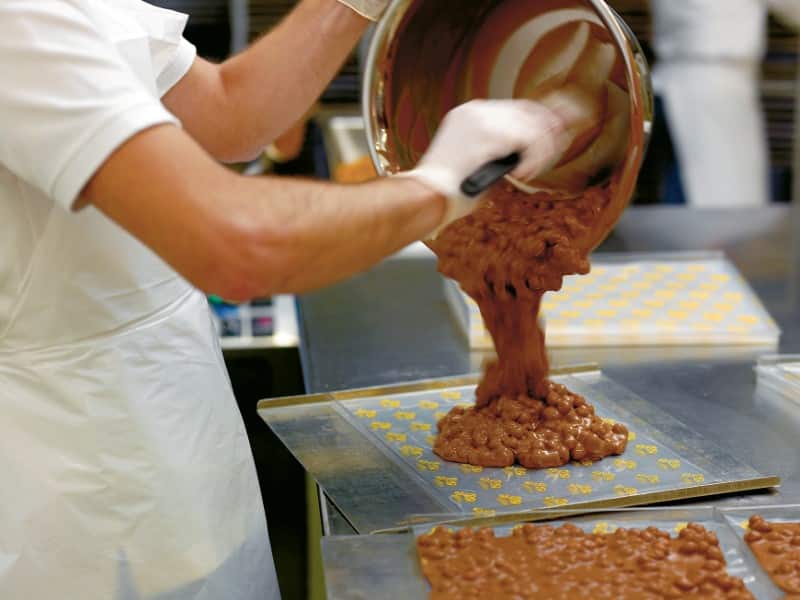 Läderach in a few key figures…
1962 The year the Läderach business was created in Glaris by chocolatier Rudolf Läderach junior.
50 Läderach distributes its specialities to some 50 chocolate boutiques.
2012 Opening of the chocolate factory in Bilten.
2016 Completion of the extension work at the Bilten factory.
700 Läderach employs some 700 people in Canton Glaris.emploie quelque 700 collaborateurs dans le canton de Glaris.
01 Ever since its founding, the company has remained in the hands of a single family: the Läderachs.
The chocolate tradition lives on in Vevey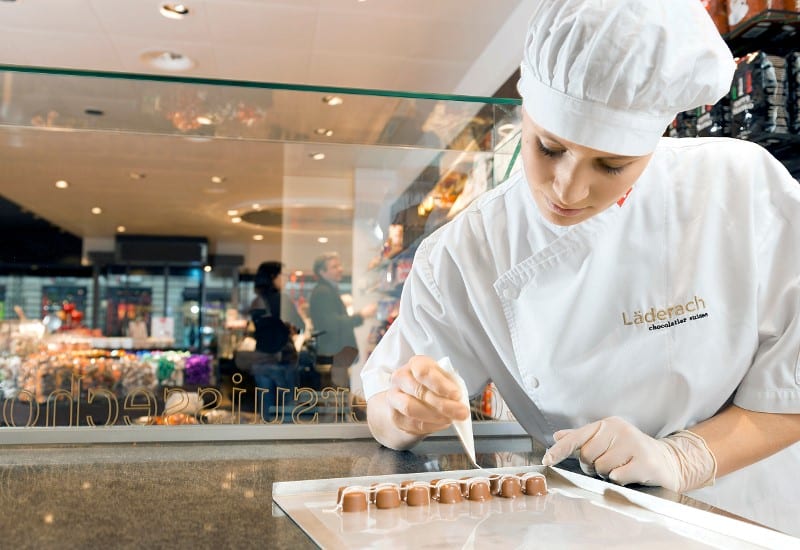 Since summer 2015, Läderach has moved into to the boutique formerly run by the Poyets for more than 20 years, and where one now finds chocolate specialities as well as artisanal sweets made by the chocolatier from Glaris. There are also interactive courses on chocolate open to the public. Gourmets with a special sense of curiosity are invited to expand their knowledge of cocoa and chocolate, as well as learning to produce their own chocolate-based creations. A brand-new experience for which one swiftly develops a taste…