8 am
The day belongs to early risers. To enjoy the pleasures of the snow to the full, you're amongst the first to get a gondola. With 125 km of ski runs between 1,300 and 3,000 m, the Villars-Gryon-Diablerets-Glacier 3000 ski area is massive. And if you wish to extend your outing, you can link up with the Gstaad Mountain Rides area. Over 400 km of ski runs and white gold for the entire family.
12 noon
A well-deserved lunch break with a big question mark: which of the 17 mountain restaurants – including ten between Villars and Gryon – should you pick to have a bite? Revel in local fare and breathtaking views as you soak up the moment surrounded by sun and snow.
1.30 pm
Villars-Gryon reveals its many facets. Whether you are alone, with friends or with the family, the resort keeps its promise to offer its guests a large number of activities. Bobsledding down a 1500 m slope in Villars with a 200 m difference in height, with access by train at Col de Soud? Or an hour of relaxing and telebob at Frience, next to Gryon? Tennis, skating, bowling or movies are all good options in the event of bad weather…
4 pm
You feel as if you are crossing the wild stretches of the Far North, yet you are still in Gryon. Drawn by a team of sled-dogs, you slide across the snow while admiring the stunning surrounding scenery and learning to guide the dogs as well as to control the speed and the balance of the sled. An unforgettable experience in the tracks of the heroes of Jack London novels.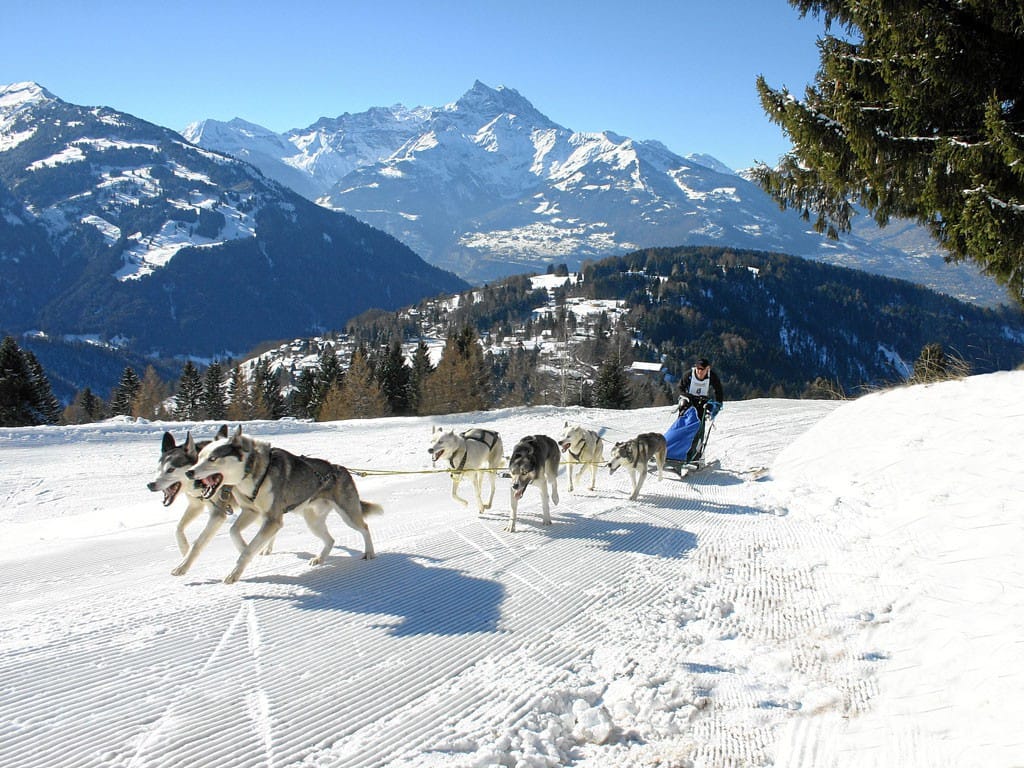 8.30 pm
Back to Villars-sur-Ollon and your final destination for the day: the Chalet RoyAlp Hotel & Spa. Luxury, serenity and pleasure reign supreme in this authentic five star hotel. Seasonal gourmet cuisine in one of the hotel's two restaurants to start with, followed by a night in one of the sumptuous rooms with a view of the Alps, not to mention the fairytale décor guaranteeing incredible memories.
And if you happen to be around…on February 6th and 7th 2016, don't miss the stunning sight of the "Transalp vaudoise". This sled-dog race held in Gryon is exclusively open to purebreds. A unique opportunity to admire and get a close-up view of Siberian huskies, Alaskan Malamutes, as well as Greenland, Samoyed or Canadian Inuit dogs.